After working with partners to determine content to feature, our team will travel to partner locations to gather spotlight content for social media use and feature the partner's destination across Visit NC's five (5) social media channels** within a month of the trip being completed.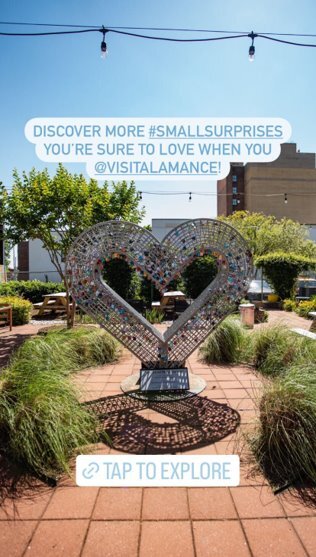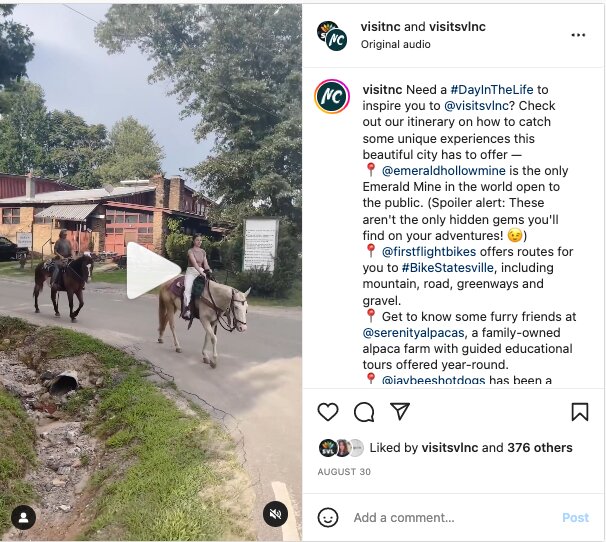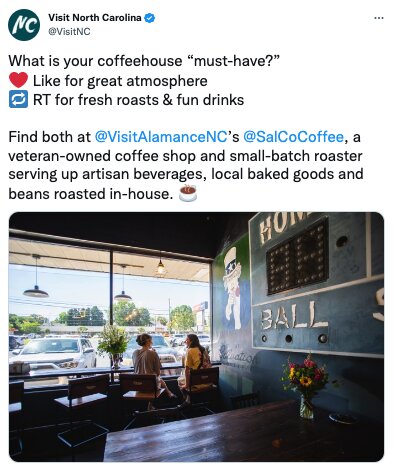 Partner Benefits: Partners will receive social-quality pictures, a robust presence on Visit NC's social media channels of 465,000+ followers, and a detailed recap report.
Price: Tier 1 (20% discount) $2,000 | Tier 2 (10% discount) $2,250 | Tier 3 $2,000
*Partners are also responsible for lodging, dining and activity expenses and will be invoiced following the Spotlight for these expenses, if incurred.
**Additional fees for Instagram Reel/TikTok creation
Inventory: One (1) partner spot per month