Creative Production Program
This à la carte creative offering will help partners put together their own customized campaign creative while leveraging the look and feel of the new Visit NC For Real campaign messaging. In addition to development of a suite of standard-size display banners, a quarter-page print ad for any print co-op buys a partner may sign up for can be developed. For both programs, partners will be able to provide brand guidelines, descriptive ad copy, logo and imagery.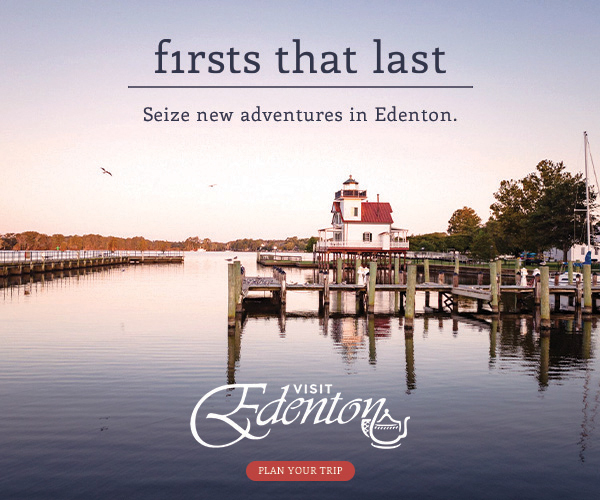 Partner Benefits: This program is great for partners who may not have creative production capabilities but are in need of creative materials for upcoming co-op programs.
Deliverable

Description/Specs

Assets Required

Cost

Static Banners

Standard suite of six (6) static banner ads for desktop and mobile use.

Sizes include:

Desktop: 160 x 600, 300 x 250, 300 x 600, 728 x 90

Mobile: 300 x 50 and 320 x 50.

Includes banner ad layout with inspiration campaign headline copy, partner visual and custom descriptive copy. Partner will receive one (1) round of revisions.

Additional static banner ad sizes based on same creative concept are available at a cost of $150/each size

Completed spec sheet

Brand guidelines

Brand logo (in Illustrator, PNG and ESP formats)

2-4 hi-res brand images

Tier 1 (20% Discount) $2,880

Tier 2 (10% Discount) $3,240

Tier 3: $3,600

Print

One (1) 3.375 x 4.75 four color ¼-page print advertisement.

Includes print ad layout with inspiration campaign headline copy, custom descriptive ad copy and partner visual. Partner will receive one (1) round of revisions.

Completed spec sheet

Brand guidelines

Brand logo (in Illustrator, PNG and ESP formats)

2-4 hi-res brand images

Tier 1 (20% Discount) $2,240

Tier 2 (10% Discount) $2,520

Tier 3: $2,800
Inventory: Ten (10) partner spaces for the July '23 - June '24 fiscal year