Thank You Email Sponsorships
This opportunity allows partners to be included in a Visit NC autotrigger thank you email that is received by people who have just ordered a North Carolina Travel Guide or signed up for a Visit NC e-newsletter on VisitNC.com. This native-style ad will allow partners to generate brand awareness alongside Visit NC content and messaging to an already-engaged audience.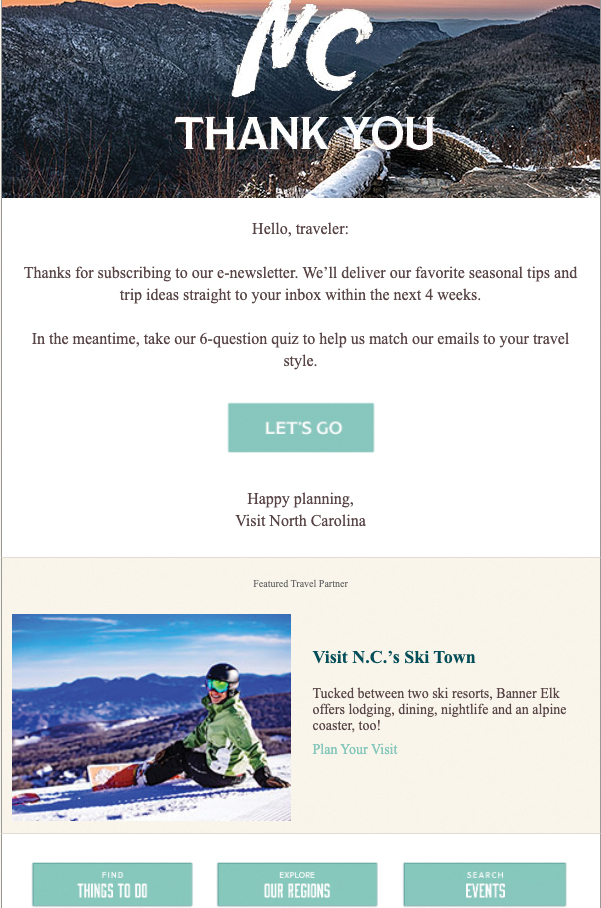 Partner Benefits: The partner ad includes a click-through URL so users can learn more about the partner destination.
Price: Tier 1 (20% discount) $280 | Tier 2 (10% discount) $315 | Tier 3: $350
Inventory: Four (4) partner spots (one (1) per quarter)