Partners have the opportunity to buy into pages of the VisitNC.com site where their short-form native ad can appear within the site's existing content grid for three months. Native ads are designed to fit in with the overall look and feel of the site and will only appear within content relevant to the ad, making for a seamless user experience.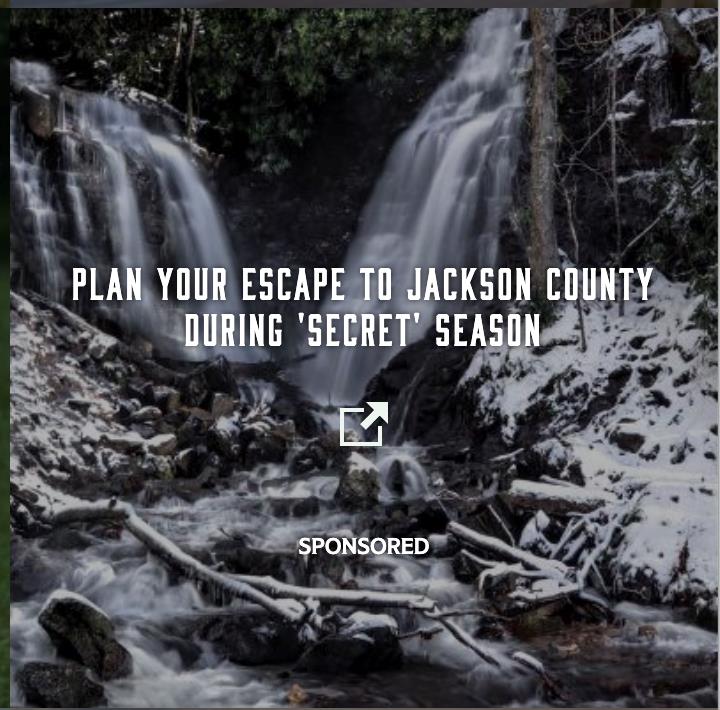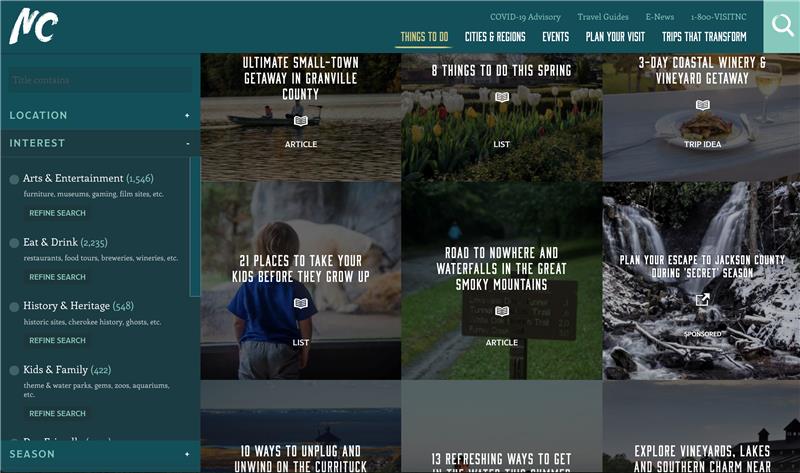 Interest Overviews
Things To Do
Eat & Drink
Eat & Drink > Wine
History & Heritage
Kids & Family
Kids & Family > Zoos & Aquariums
Natural Attractions
Natural Attractions > Beaches, Rivers & Lakes
Natural Attractions > State & National Parks
Natural Attractions > Waterfalls
Outdoor Adventures
Outdoor Adventures > Camping
Outdoor Adventures > Hiking
Romantic Getaways
Romantic Getaways > Spas & Wellness
Location Overviews
Mountains > Asheville & the Foothills
Mountains > High County
Mountains > Smoky Mountains & Cherokee
Piedmont > Charlotte Region
Piedmont > Greensboro & Winston-Salem
Piedmont > Pinehurst & the Sandhills
Piedmont > Raleigh, Durham & the Triangle
Coast > Albemarle & Pamlico Sounds
Coast > Brunswick Islands
Coast > Crystal Coast
Coast > Inner Coastal Plain
Coast > Outer Banks & Currituck
Coast > Topsail Area
Coast > Wilmington Area
Partner Benefits: These native ads guarantee placement on some of VisitNC.com's most-trafficked pages, including the most-trafficked page (Things to Do)
Price: Tier 1 (20% discount) $400 | Tier 2 (10% discount) $450 | Tier 3 $500
Inventory: Five (5) partners per content page and opportunity to purchase added-value placements if space is available.