Custom Content Refresh Program
Visit NC is offering partners the opportunity to refresh existing content without changing the overall structure or theme of the story. Partners will work with the Visit NC editorial team to provide requested content updates as well as any new links or images. Partners will maintain joint ownership of the content with Visit NC, and the refreshed content will be promoted in the monthly Inside NC e-newsletter.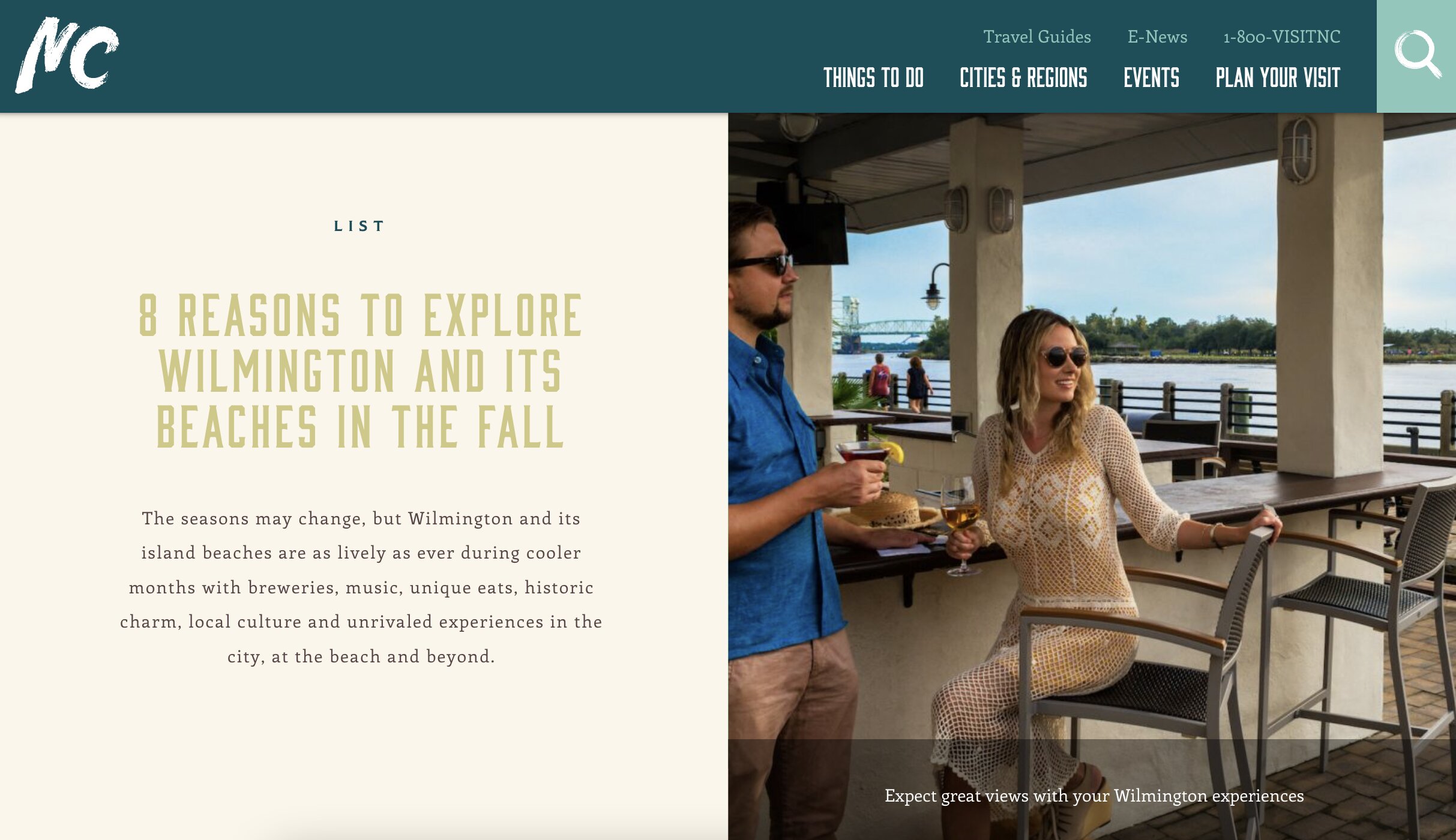 Partner Benefits: This program invites partners to promote their new, exciting locations in their destination; links, images and the date at the bottom will all be updated, which helps the story's SEO; and the story will be included in the Visit NC e-newsletter (120,000+ subscribers).
Benchmark Engagement Rate: 0.45% - 0.75%
Price: Tier 1 (20% discount) $1,000 | Tier 2 (10% discount) $1,125 | Tier 3 $1,250
Inventory: One (1) partner per month