Visit NC's RetireNC program works to bring potential retirees to the state by promoting RetireNC.com and North Carolina Certified Retirement Communities program. The program emphasizes North Carolina's assets that make it a top retirement destination. Visit NC maintains the Certified Retirement Communities Program and helps those communities reach out to potential retirees and assist them in visiting the state to learn more about retirement opportunities.
The Certified Retirement Community Program
In July of 2008, the Legislature passed SB 1627, which created the North Carolina Certified Retirement Community program, to be administered by the North Carolina Department of Commerce. In July 2018, revisions were made by the General Assembly to enhance and continue the program in order to reach the program's goals of promoting North Carolina as a preferred retirement destination and encouraging the mature market to travel to our great state.
Communities interested in becoming a Certified Retirement Community must complete an application and all prerequisite work, which can be found at Partners.VisitNC.com/Retire-1. Below are some of the criteria communities must meet to apply:
Be an incorporated town, city, municipality or county
Be within 50 miles of hospital or emergency medical services
Establish a retiree attraction committee
Develop or have a marketing and public relations plan
Develop or have a long-term community plan
Pay annual fee $3,000 (five (5) year commitment)
Complete an application and submit by January 31 and July 31 of each calendar year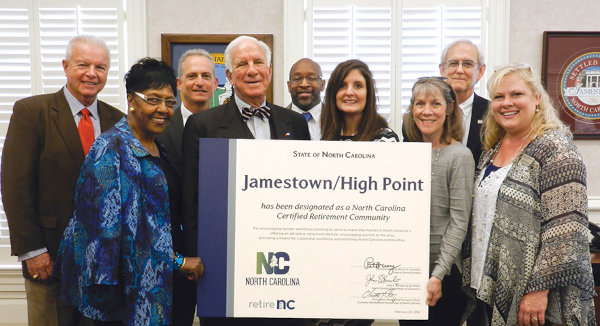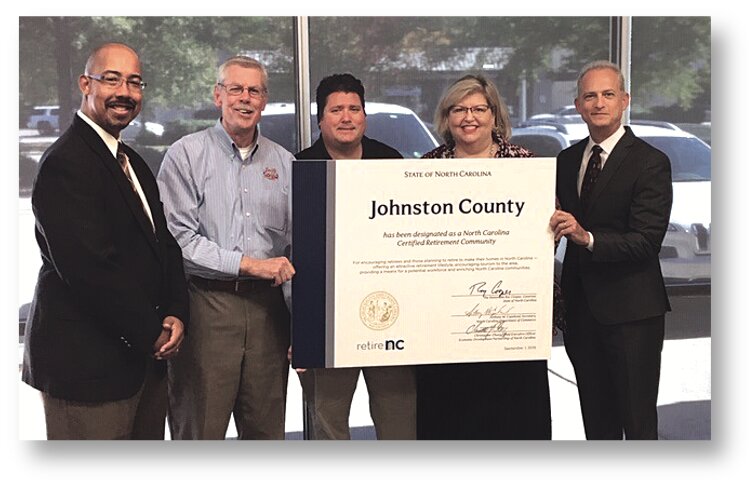 RetireNC Marketing Programs
In an effort to attract retirees to relocate to our great state, Visit NC's RetireNC team is proud to offer opportunities for our partners to network with potential new residents during retirement-focused expos. These co-op programs are contracted and billed separately from other Visit NC partner programs.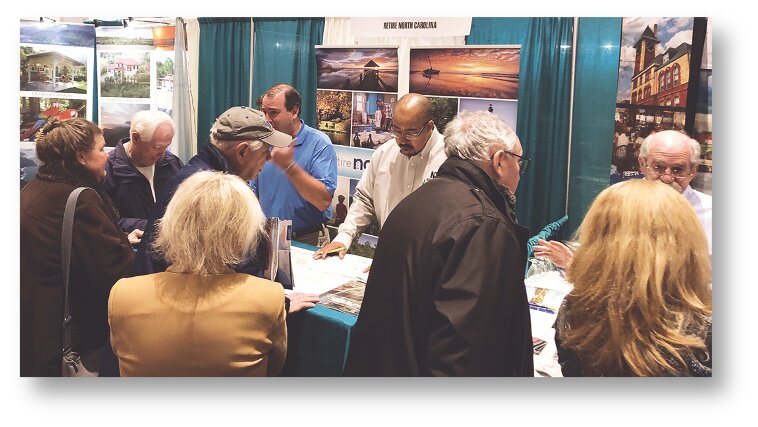 ideal-LIVING Expos
Attendees at the following expos are looking for information about areas for relocation. However, many have not made their decisions and are looking for tour packages. Partners will have the opportunity to network with these attendees directly and follow up with leads from the expo.
Each expo is open to five (5) partners for $850 each.
ideal-LIVING Expo – Stamford, CT | January 2023
ideal-LIVING Expo – Long Island, NY | January 7-8, 2023
ideal-LIVING Expo – Greater D.C. Area (Tysons Corner, VA) | February 25-26, 2023
ideal-LIVING Online Listing
The year-long (July '22 - June '23) investment is $1,750 for Certified Retirement Communities and $2,250 for Non-Certified Retirement Communities.
This program offers inclusion in a year-long dedicated listing on ideal-LIVING.com within the RetireNC section. This opportunity will allow partners to include a destination image, brief description, downstream URL and contact info. All leads from the program will be shared with participating partners.
If you have any questions or would like to participate in any of the RetireNC programs, please reach out to Andre Nabors, andre.nabors@visitnc.com.