Zartico Visitor Insights
The annual cost of this program is based on the NC Department of Commerce County Distress Rankings: Tier 1 - $7,000; Tier 2 - $7,500; Tier 3 - $8,000
Visit NC has partnered with Zartico Insights to combine all of North Carolina's visitor and resident data into one Destination Operating System. We now have insights into North Carolina's visitor economy that we've never seen before. These learnings are giving us the intelligence we need to better connect with our visitors and fellow North Carolina residents. Our mutual goal is to improve the experience of visiting and living in our beautiful State.
Each region** and most counties* throughout NC will be able to take advantage of the system and insights on a monthly basis. The following visitor reports will be sent to partners monthly to help their teams better understand opportunities and craft a narrative over the best possible North Carolina experience.
Zartico Visitor Insights will be provided as follows:
1. Monthly County* & Regional** Visitor Volume Visitation
Visitor volume into your county*/region** by each day of the month. You'll be able to see your high-volume visitor days vs. low visitation days.
This data will help you answer questions like:
What times of the month are slowest for visitors entering the county*/region**?
What do my visitation trends look like day-to-day, week-to-week, throughout the month?
2. Visitation by Trip Type
The segmentation of trips for visitors to the county*/region** throughout the month.
This data will help you answer questions like:
What days of the month do we have the most overnight stays?
What part of the week do we have the most day-trippers?
3. County* & Regional** Visitation by Origin Market
The trip type by your top 20 origin markets reported monthly.
This data will help you answer questions like:
Does my top visitor market actually stay overnight in my destination?
What market that we don't advertise in is visiting my destination?
What market spends the most time in my region?
What percentage of overnights comes from what market?
* Not all counties in North Carolina have the minimum visitation levels at the monthly level to provide valid data. In the case that your county does not, it is possible to aggregate two or more counties to provide data. Less than 10 counties are affected.
** Regional reports will be offered at the Economic Development Region (Prosperity Zones)
Contact
Marlise Taylor
Director, Tourism Research
marlise.taylor@visitnc.com
(919) 447-7748

MMGY Custom Traveler Segment Profile
Attendees of the Visit NC 365 conference can take advantage of this program for just $12,500 - a 30% savings on the regular program price. This limited time offer expires June 30, 2021. If a partner is interested in this program and did not attend conference or the offer has elapsed, the program price is $17,500.
New to our partners this year, MMGY Travel Intelligence will prepare and deliver a set of four (4) audience segment profile reports based on a custom crosstab of its 2021 Portrait of American Travelers®️ survey data (ex. "A Profile of NC Visitor Prospects Interested in Beach Vacations"). Partners can work in collaboration with MMGY to define the specific data filters to ensure a highly relevant set of four (4) seasonal reports to help guide strategic planning decisions, messaging priorities, and to understand factors that affect travelers' planning decisions overall.
If you have any questions or would like to participate in the MMGY Custom Traveler Segment Profile program, please reach out to Chelsea Bachman, cbachman@mmgyintel.com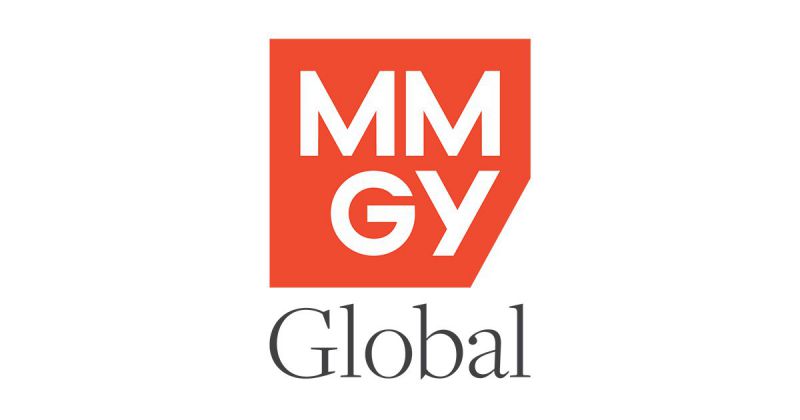 Key Data / Vacation Rental Data
Key Data's Dashboard is available to partners through Visit NC's co-op program at annual rates starting at $8,500 depending on the size of your DMO's annual budget. Key Data is offering a 25% discount on the annual subscription fee for Visit NC partners.
Visit NC is partnering with Key Data, one of the industry's rapidly emerging leaders for vacation rental data in your market and surrounding markets. They've created the industry's first direct-source access to vacation rental data in an interactive, real-time DMO dashboard. Through direct integrations with vacation rental companies' reservation systems, Key Data provides DMO partners with a robust online platform that makes visualizing your destination's data easier.
How does their DMO Dashboard accomplish this? They've partnered with the vacation rental companies in your market to electronically collect all of their reservation data in real time. Since their dashboard is integrated directly with their software platforms, it delivers their DMO partners with reservation data seamlessly and instantly. Coming straight from the source, you know the data is accurate.
The Key Data DMO Dashboard will help you answer questions like:
How is 2021 pacing for spring in early bookings?
Are we on track to exceed last summer's overall occupancy and ADR?
Which of my towns are performing the best, and which need some attention?
Where are our fastest growing feeder markets for peak season?
How are we looking compared to adjacent destinations?
Key Data's DMO Dashboard answers these questions with up-to-date, real data that presents your destination's metrics visually with easy-to-grasp dashboard views of more than 30 KPIs, including ADR, Nights Sold and Nights Available.
Key Data provides a real-time view of your market's Airbnb & VRBO listings giving DMOs a total view on number of properties, occupancy and bedroom count by market. Key Data also provides a DMO marketing platform for tracking visitation patterns by mapping visitors to your destination back to their home addresses. This allows DMOs to advertise one-to-one to both in-home and mobile devices of visitors who have visited your destination.
If you have questions or would like to participate in the Key Data program, please reach out to Daniel Leifeld, daniel@keydatadashboard.com.

Arrivalist Analytics 2021-2022
Three exclusive Arrivalist / Visit North Carolina programs allow partners to measure tourism visitation activity from mobile devices and / or automobiles, and to measure hotel revenue from origin markets within Arrivalist's always-on platform for a range of investment levels. Fees for location attribution are discounted by more than 200% on standard rates. One-year partnerships with Arrivalist are available for the fiscal year of July 1, 2021 - June 30, 2022.
Visit North Carolina is excited to bring the proprietary measurement and analytics technology of Arrivalist back to our partners for the seventh year in a row with three unique program offerings. Arrivalist tracks and measures a sample of actual arrivals to your destination to provide insights including which origin markets visitors arrive from and to which events, hotels and attractions they visit while there. Within that data, Arrivalist can provide seasonal trends, day of arrival, visitation volume, repeat visitation, inter-destination movement, origin markets, length of stay, and now Arrivalist has demographics.
What is new this year? There are multiple improvements and new product platforms of data. Arrivalist is now offering demographics paired with cell phone location data; it means daily automobile movement data - soon to be paired with demographic data as well - hotel revenue by origin markets, a panel balanced to the population and more.
The multiple products available now are the latest generation of the best-of-class location platforms. Partners will not need to have media in market to fully avail themselves of these tools, but media attribution is an option as well. Partners will receive access to their own Arrivalist dashboard which includes "always on" insights that are updated routinely throughout the duration of the one-year program. Arrivalist will assist with collecting and summarizing data into actionable insights. With the new addition of monthly demographics, partners can understand with precision who is visiting a festival or museum or resort or block of vacation rentals. You'll now better understand who these visitors are and how to best reach and influence them with your marketing.
From where do your customers (and your competitors' customers) visit? By State / DMA / City / ZIP Code
By origin DMA, what is their household income, age, gender, ethnicity, family makeup, education - either for your destination as a whole or for every single Point of Interest within your destination
Which locations do they visit during their trip? Is your market their primary destination or are you leaking opportunity to other destinations?
How long do visitors stay? What percentage stay overnight?
What influences more repeated visitation over time?
How does visitation to Points of Interest overlap? What do these patterns look like?
Daily automotive data will provide origin points by percent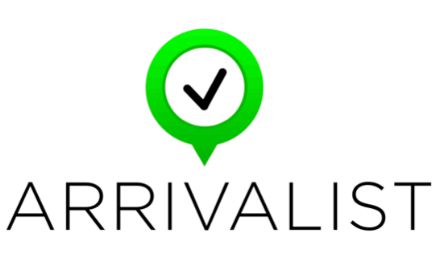 Arrivalist Visitation / Location Analysis
$11,000 fee per year
How does it work?
Regularly updated, always on, movement of cell devices into and around your city/county/region
Calibrated data accurately modeled to reflect how the population moves
Length of stay, day of arrival, volume, repeat visits into your regions and into Points of Interest
Demographic analysis of your region and Points of Interest
Twelve month look-back to review recent activity
Daily Automotive Movement Data
$11,000 fee per year
How does it work?
It's daily; log in on Monday to see what Friday and Saturday looked like
Arrivalist receives remarkably consistent ping data from noncommercial automobiles sourced by several OEM auto manufacturers
View 2019's "normal," 2020, and every day in 2021
Data is visible by day, week, month, with year-over-year visualizations as well as competitive areas
Origins markets are available at a ZIP Code, county, DMA or state level
Arrivalist's Calibrated Overnight Origin Report (COOR)
$15,000 fee per year
How does it work?
Arrivalist can use hotel survey data and overnight & origin data to plot monthly hotel revenue estimates for your destination
Revenue estimates will be available by origin city, ZIP Code, DMA or state
Overnight stays within your hotels provide Arrivalist the necessary information to connect the dots
Data is available within a simple, intuitive, interactive dashboard
At an easy glance you can see overnight arrivals, average nights stayed, room night volume, estimated hotel revenue, hotel revenue by arrival and hotel occupancy tax revenue all by month and origin market
You'll understand with precision which markets are driving hotel revenue