Outside Dedicated E-newsletter Program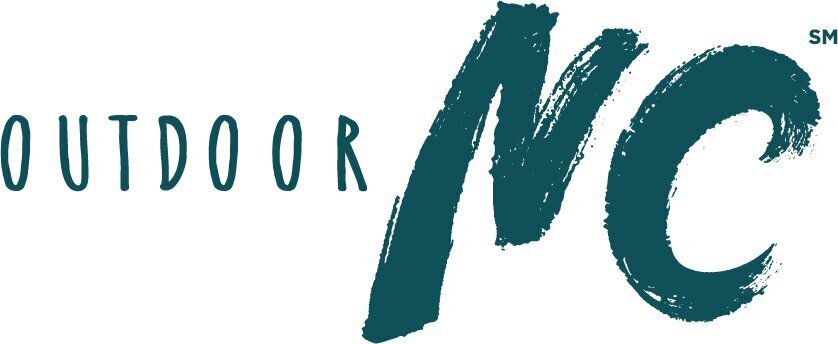 The Outside Dedicated E-newsletter Program is available at a starting investment level of $3,000 per deployment. OutdoorNC Alliance partners can receive a special discounted rate of $2,250.
Visit NC is excited to leverage Outside's first-party email data list to tap into a highly engaged Outdoor Enthusiast audience. Through this program, partners can send their personal message (100% SOV) straight to the inbox of 50K+ opt-in subscribers. With geotargeting capabilities, partners have the flexibility to build out a scalable send list within specified core markets relevant to their target audience.
Outside is a reliable source for many who enjoy being outdoors and consuming outdoor-related travel ideas, tips and news. Partners can use this program to spotlight their local outdoor destinations and attractions.
Customizable geotargeting
100% SOV
Vendor-provided creative service for HTML build
Detailed reporting with sends, opens, open rate, clicks and CTR to follow deployment
33% rate savings and avoids $5K minimum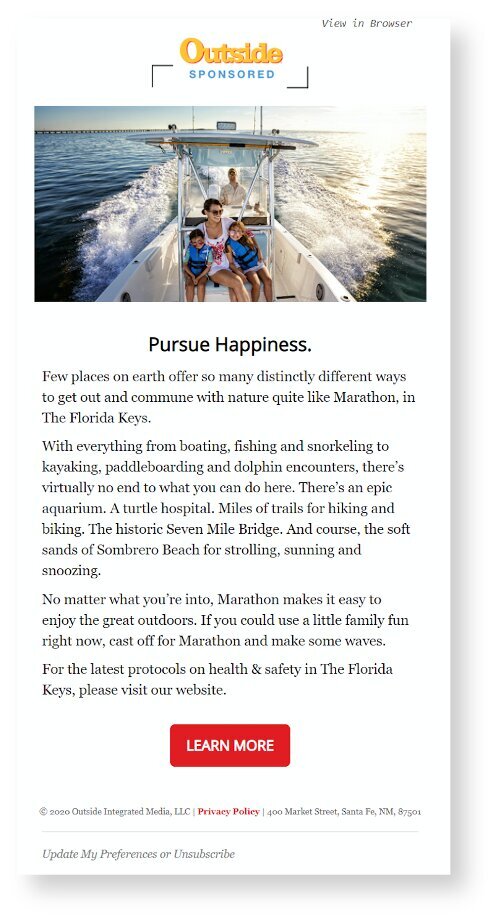 Investment Options*

Flight & Targeting Options**

Available Channels & Media Rates

Required Assets

$3,000, $2,375 OutdoorNC Alliance

Per Partner
Per Deployment

Each partner to customize their campaign based on the following selects:

One deployment date from available list
Minimum of four states (must reach minimum of 50K subscribers)

Deployment Date Options:

E-news

600 x 300 px (JPG/GIF) Copy (600-800 max characters)
Subject line
Click-through URL
*This is the program minimum – partners may choose to increase their investments to make their buy more effective. **Vendor to confirm inventory feasibility upon each partner's geotargeting selections, ensuring ample delivery scale.