Our State Travel E-newsletter Program

The Our State Travel E-newsletter Program is available to up to six (6) partners per deployment at an investment level of $1,195 per partner.
Due to popularity in the 2021 Marketing Credit Program, Visit NC is excited to continue the Our State e-news native advertising program. This offering allows up to six partners to send personalized messages within Our State's Travel e-newsletter, deployed weekly to over 41.5K opt-in subscribers.
The E-news focuses on destinations, restaurants and activities across North Carolina. Partners can leverage this promotional opportunity to advertise travel spotlights, travel deals and more to a niche audience specifically interested in NC travel.
Each partner will receive a listing that includes one photo, copy and a link to a website of choice.
Detailed analytics report delivered including email opens, clicks and number of recipients
Visit NC-partner exclusive advertisers within each E-news
Deployed weekly on Thursdays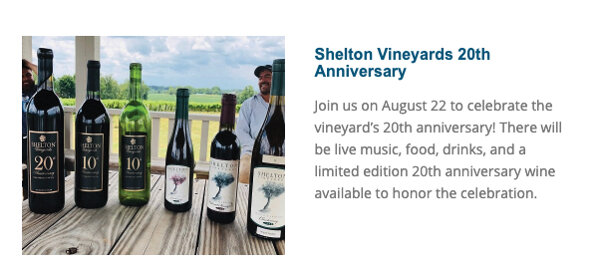 Investment Options

Flight Options*

Targeting

Required Assets

$1,195

Per Partner
Per Deployment

E-news (native)

Each partner to select their deployment date based on the following options:

September
October
December
March
April

41.5K+ opt-in Our State Travel email subscribers

528 x 440 px (JPG)
Headline (5 words)
Copy (40 words)
Click-through URL
*Six-partner maximum per e-newsletter/deployment date. Offered on a first-come-first-served basis.